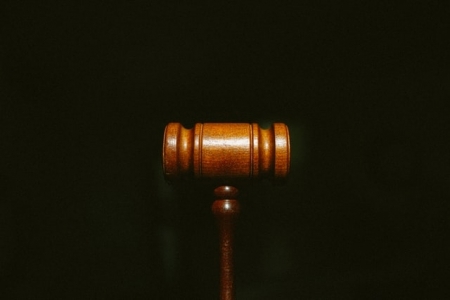 On December 1, 2005, the New Jersey Supreme Court affirmed a 2004 appellate court decision that had in turn reversed two Middlesex County trial court decisions. The trial courts had dismissed claims on statute of limitations grounds. David Popiel, senior managing attorney of the Community Health Law Project, argued both successful appeals on behalf of the plaintiff, Alliance for Disabled in Action, a private, nonprofit organization that advocates on behalf of people with disabilities.
Alliance filed a complaint against Renaissance Enterprises, developer of the Renaissance Village condominium complex in North Brunswick, in 1998 and a complaint against Continental Properties, developer of the Talmadge Village rental complex in Edison, in 1999. Among other named defendants were Edison's and North Brunswick's construction code officials. The complaints cited such violations as entries to bedrooms and bathrooms that could not accommodate wheelchairs, as well as bathroom cabinetry, kitchen counter tops, and curb cuts that did not comply with the NJ Barrier Free Subcode's accessibility requirements.
In both Alliance for Disabled in Action, Inc. v. Continental Properties, 371 N.J. Super. 398 (App. Div. 2004), and Alliance for Disabled in Action, Inc. v. Renaissance Enterprises, Inc., 371 N.J. Super. 409 (App. Div. 2004), the appellate court applied the continuing violation doctrine to cases involving the construction of rental properties and condominiums. This is the first published decision by a New Jersey court that applies the doctrine in such cases. The court viewed the construction of units that did not comply with the Barrier Free Subcode as a single series of discriminatory acts, which violated the Law Against Discrimination (LAD). It computed the LAD's two-year statute of limitations period from the issuance of a certificate of occupancy for the last unit completed. The trial court had refused to apply the doctrine, instead viewing the construction of each individual unit as a separate, discrete event, and had dismissed claims involving many units of both developments.
The appellate court remanded both cases to the trial court to litigate the improperly dismissed claims. Although a majority of the three-judge appellate panel affirmed the trial court's grant of summary judgment to the construction code officials on the ground that plaintiff had not proved discriminatory intent, Judge Fuentes dissented from that aspect of the opinion, faulting the construction code officials for disregarding their legal responsibilities. His dissent allowed Alliance to appeal as of right to the Supreme Court on that issue. Although the Supreme Court decision allows that aspect of the decision to stand, it also allows the Law Project to litigate the claims dismissed on statute of limitation grounds.