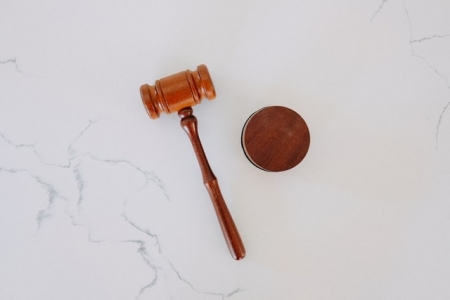 After two years, the efforts of the Community Health Law Project and other organizations have finally paid off. On December 13, 2004, the state Assembly passed A-779, and on February 14, 2005, the Senate passed its version of the same bill, S-880, which reforms the way liens are placed on patients of psychiatric institutions for the cost of care. On March 24, 2005, Acting Governor Codey signed the bill into law. P.L. 2005, c.55 amends NJSA 30:4-80.1 et seq., extinguishing liens filed before March 24. To request a discharge of an institutional lien, consumers must complete a form available on the Department of Human Services website: http://www.state.nj.us/humanservices/dmhs/discharging%20psych%20hosp%20lien.htm.
In 2003, Stuart Weiner, an attorney in the Law Project's Trenton office, testified before the Assembly Appropriations Committee on an earlier version of the bill, which addressed the need to reform New Jersey's laws on psychiatric institutional liens. These laws allow the state and the counties to file a lien against patients, their spouses, and their parents under age 55 for the cost of care. The lien gives the state or county a legal claim against the individual's property and assets, and it adversely affects the person's credit. The reform legislation will remove the ability of the state or county to file an automatic lien. It will also prohibit liens on family members.
According to Weiner, the lien law, which dates back to 1918, is "a relic. When this law was enacted state mental institutions were the kind of places where people went in and never came out" ("Mentally Ill Face Fate Worse than Debt,"Herald News, November 26, 2002). Weiner told the Assembly Committee that the lien law is inconsistent with modern social policy, under which the state and federal government provide for free or reduced-fee medical services to people of limited means (for example, Charity Care, NJ FamilyCare, Medicare, Medicaid, and Pharmaceutical Assistance for the Aged and Disabled). The inequity of the lien laws is best illustrated when you compare a person admitted for psychiatric treatment at a private hospital with one who is treated at a county or state psychiatric hospital. If the person treated at a private hospital is eligible for Charity Care, that publicly subsidized program would pay the full cost of treatment if the individual's income is below 200% of the federal poverty level. The same person, if treated at a county or state psychiatric hospital, would be assessed the full cost (over $400 a day) of that care.
The Law Project worked in conjunction with the Mental Health Association in NJ, the National Alliance for the Mentally Ill/NJ, and NJ Protection & Advocacy in leading the lien law reform effort. Staff from the Law Project and these other agencies met with representatives of the Department of Human Services and the Division of Family Development to discuss the potential effects of the legislation.